Laredo is a great place to visit for the weekend and explore all of the things that the city has to offer. If you need a bus rental in Laredo Texas then look no further. We have the best rates on our bus rentals so that you can enjoy your trip without having to spend too much money on transportation!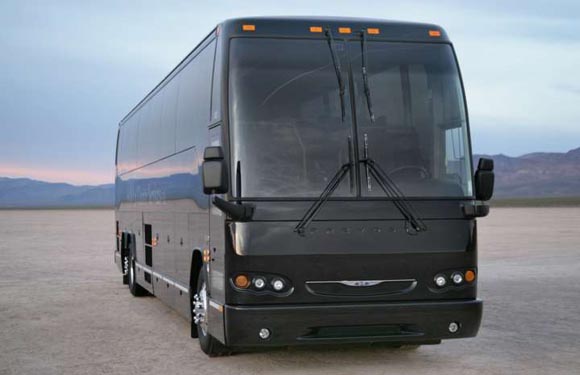 Charter Bus Rentals Laredo Texas
We offer a variety of bus rentals in Laredo Texas. We have a wide range of bus sizes, from 15 passenger buses to 45 passenger buses, and even 60 passenger buses if you need it! We have several coaches and motorcoaches for your charter bus rental needs. Our fleet includes over 2 dozen vehicles available for lease or purchase. Our buses are ready to go anywhere you want to go! We can help you plan your trip and make sure you get there on time. If you're looking for an affordable way to travel with your friends, family or co-workers then look no further than us! We can provide everything from school field trips, wedding limos & shuttles, airport transfers & shuttles too corporate event transportation services in Laredo Texas regardless how big or small the group may be!
Motorcoaches & Minibuses
Motorcoaches (also known as buses) are the traditional means of transportation for groups on a trip. They are commonly used by large organizations and corporations to transport employees, sports teams, and even bands and performers. If you're traveling with a larger group that requires more than one vehicle, motorcoaches are often the best option for your trip. Minibuses are similar to motorcoaches but tend to be smaller with fewer seats and may include amenities such as Wi-Fi, televisions, DVD players or other entertainment systems. The capacity of a motorcoach or minibus varies depending on its make and model but they can typically hold anywhere from 25 passengers up to 47 passengers at once depending on all factors such as seating arrangement (a charter bus will usually have seats in rows while a charter van will be more open). The price per hour also varies based on factors like overall size of vehicle along with any additional features required such as restroom facilities or climate control options (such as air conditioning). Renting either type of bus allows you flexibility when planning your next vacation since they offer spacious interiors where everyone gets enough room without being cramped together like in commercial airlines or regular taxis/cabs which could create problems during long journeys especially if there is bad weather outside too!
Bus Rentals Near Me
Our buses are available for rent. We have buses available for rent and chartering. Our buses are available for rent and chartering by the hour, day, week or month. We have buses available for rent and chartering by the hour, day, week or month near me in Laredo Texas. Rent a bus from us today! We have buses available for rent and chartering by the hour, day, week or month near me in Laredo Texas. Rent a bus from us today!
Why Choose Laredo Charters?
If you're looking for a bus rental in Laredo Texas, look no further than Laredo Charters. We have the best price, the best fleet of buses, the best customer service and we have the most experienced drivers. In fact our reputation is so good that we've been in business!
Luxury Charter Buses
When you are looking for the most comfortable way to travel, rent one of our luxury charter buses. Our fleet of luxury charter buses is equipped with amenities like wifi, tv and DVD players so you can keep up with your favorite shows while traveling. These large vehicles are available for groups up to 50 people and can be rented for a day, weekend or even longer!
Charter Bus Pricing Explained
The cost of charter bus rental is a little more complicated than you may think. It's important to know that charter buses are not like regular buses or taxis, and the price will be much higher. Here's what you need to know about pricing: A regular bus rental costs between $150 and $200 per hour for up to 15 passengers, plus fees for pickup and drop-off locations. And finally, a limousine can vary from $100-$200 depending on where you live and travel within your destination city.
Minibus Rentals
Minibuses are the perfect option for large groups who want to travel together. They can accommodate up to 24 passengers and are great for airport transfers or even sports teams. Mini buses are a popular option for small groups that want to travel together in a larger vehicle. Buses can be rented for a one-way trip or round-trip, depending on your needs. If you're traveling with a large group of people and would like to have the same driver for both legs of the journey, we recommend booking your mini bus rental as a round-trip. Mini buses typically seat up to 50 people and are perfect for transporting groups of 15-25 people who need more space than an SUV but don't want to pay extra for larger vehicles like motorcoaches or charter buses. When comparing prices between mini buses and large motorcoaches, mini bus prices will usually be less expensive than large motorcoaches because they're smaller vehicles with fewer seats and less amenities inside (such as restrooms). The only downside is that there's no restroom on board!
Motorcoaches For Hire
When you need to transport a large group of people, motorcoaches are the way to go. They're ideal for school groups and sports teams, church groups, business conventions, family reunions and more! Motorcoaches are great because they have plenty of space inside, comfortable seating throughout (even around tables), and enough room for your luggage. There's also plenty of leg room for tall people – which is important if you're planning on taking this bus rental into Texas! Because we have several different types of buses available at Laredo Charters we can accommodate any size group with any type of budget! Call us today so we can get started booking your trip out west with us today!
Motorcoach Pricing Explained
Motorcoach pricing is determined by the length of the trip, the number of people on the bus and what amenities you want. Our motorcoaches can accommodate up to 49 passengers, but most trips involve an average of 20 people. Motorcoaches are priced based on an hourly rate, which can range from $80 to $200 per hour depending on how long your trip lasts and how many seats (and amenities) you want. We offer three different levels of service: Basic ($125 per hour), Deluxe ($175 per hour), Premium ($225 per hour). If your group isn't sure how long their excursion will take or if they would like all kinds of fancy things like satellite TVs and CD players in each seat then we recommend upgrading to one of our higher end packages! We also offer discounts for groups larger than 12 people who book together as well as extended rental packages for those who want more time with one vehicle rather than switching between several different buses throughout their day-long getaway!
Attractions in Laredo Texas
The city of Laredo, Texas is a great place for you and your family to explore. It's in south Texas, on the border with Mexico. Laredo is home to a number of museums and art galleries, as well as several parks and gardens. If you want to enjoy some fresh air while taking in some beautiful scenery at the same time, there are also several golf courses available. Laredo can be reached by bus rental from Laredo Charters. They have buses that will take you anywhere within the city limits or outside it if you prefer—they're happy to help with any kind of transportation needs!
Limo & Bus Rental Prices in Laredo
| | |
| --- | --- |
| Vehicle | Rental Pricing |
| 6 Passenger Limo | $110-$145 hourly* |
| 8 Passenger Limo | $120-$155 hourly* |
| 12 Passenger Limo | $125-$165 hourly* |
| 18 Passenger Minibus | $140-$170 hourly* |
| 20 Passenger Party Bus | $150-$200 hourly* |
| 25 Passenger Party Bus | $160-$220 hourly* |
| 30 Passenger Party Bus | $180-$260 hourly* |
| 30 Passenger School Bus | $145-$240 hourly* |
| 50 Passenger Coach Bus | $150-$240 hourly* |
| 56 Passenger Charter Bus | $150-$260 hourly* |
*Prices vary greatly depending on the city and state of your service. Due to COVID-19, rental prices shown in past estimates may not reflect actual pricing which may be significantly higher depending on availability.